Products Catalogs & Keywords:
Products Image: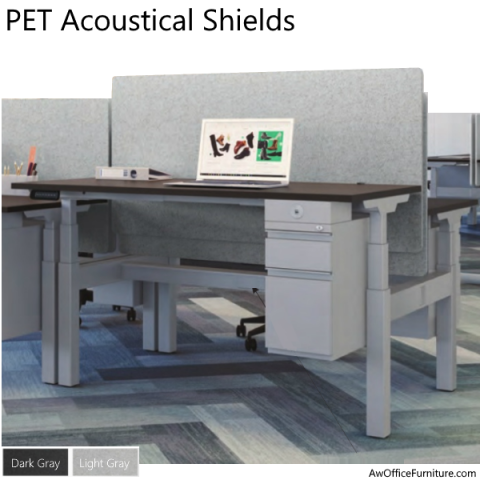 awofficefurniture.com is offering Acoustic PET Desk Shield | 30″H | 48″- 60″W available at affordable price.
Product Feature 1:- This screen is particularly favored in open plan environments with benching and height adjustable desks.
The screen mounts to the surface itself providing privacy above the desk while concealing some cables directly below the surface.
Product Price:-$199.00 – $249.00