Products Catalogs & Keywords:
Products Image: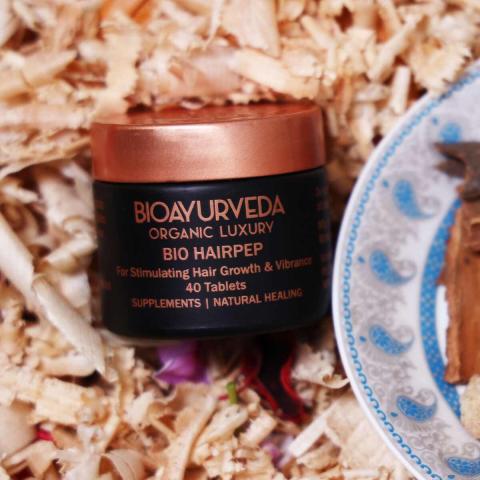 Long & shiny hair completes a woman and, for that hair care is inevitable. Taking care of hair in contemporary times is a bit harder than before. Because the environment is polluted and harsh for the hair.
Bio Hairpep Tablet is an organic supplement in hair growth, decrease anxiety & stress.
BIOAYURVEDA is an organic luxury brand with its best health care range. Imagine you have sensitive hair and you can't find a perfect hair solution. Well, synthetic health care products are indeed available in markets but they won't promise you for good results. Rather than you choose BioAyurveda's natural HairPep pills.
GET
40 TABLETS IN Rs. 1,199.00
90 TABLETS IN Rs. 2,699.00
You may also visit on Other Products Like
Shilajit Capsule
Toning Face Cream
Senna Capsule
Hadjod Tablet
Brahmi Tablet
Fenugreek Capsule