Products Image: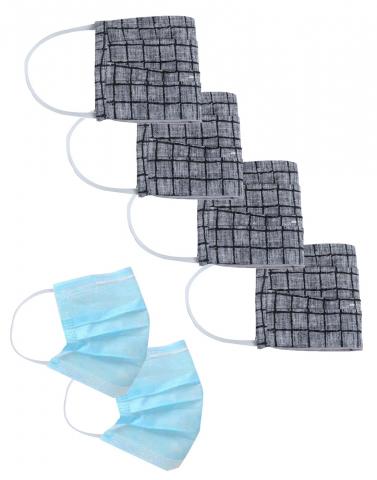 FOB Price:339
Minimum Order Quantity:1
Place of Origin:India
Payment Terms: Credit Card, Debit Card, Western Union,paypal
Products Description:This is a 7x3.5" double ply non medical face mask with elastic ear loops. The front outward facing fabric is 100% cotton printed with your favourite design and the inside is a soft 100% cotton material. You have the ability to insert a filter between the fabric layers. 2 PCS. Filters are included. Outer cover masks are reusable and washable.
Shop Now! - https://www.jaipurkurti.com/jaipur-kurti-reusable-cotton-dusk-protector-...