Products Catalogs & Keywords:
Products Image: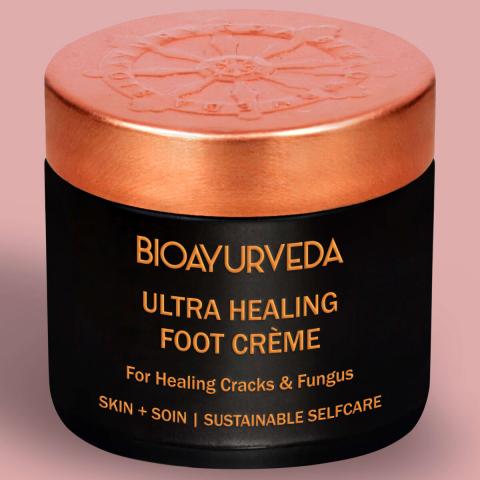 Ultra-Healing-Foot-Creme is a unique blend of organic herbs, along with vital minerals and essential & natural oils that is formulated to intensely hydrate and nourish the stressed skin on the feet.
It soothes and smoothes the skin especially around the heels, reducing dryness, cracking and calluses. It releases stress and calms ankle inflammation and swelling. With anti-fungal action, it counters the onset of infections.
GET
20 GM IN Rs. 919.00
40 GM IN Rs. 1,799.00
60 GM IN Rs. 2,650.00
120 GM IN Rs. 3,198.00
Shilajit Capsule
Toning Face Cream
Senna Capsule
Hadjod Tablet
Brahmi Tablet