Products Catalogs & Keywords:
Products Image: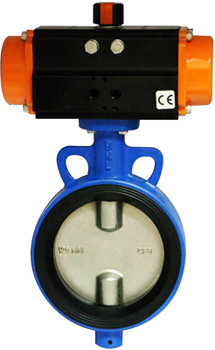 CONCORDE VALVES AND AUTOMATIONS provides a variety of Pneumatic Butterfly Valves. These type of valves are known for their durability and long lasting life so they are preferred by clients all over the world. We are providing the valves with pressure classes, such as PN10, PN16, PN20, PN25, and PN40.
The Pneumatic Butterfly Valves are provided in both single acting and double acting actuators. These valves belong to the quarter turn valves family.They are fixed by installing it into rigid pipework between two flanges according to EN1092. These valves are also suitable for vacuum places and that's why they are the first choice of plumbers.
Contact Us -
Email: sales@concordevalves.com
Organization: Concorde Valves and Automations
Phone: +91 9326435528
We specialize in the below -