Products Catalogs & Keywords:
Products Image: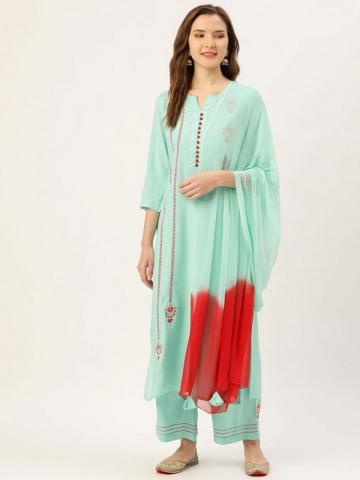 FOB Price:1959
Minimum Order Quantity:1
Place of Origin:India
Payment Terms: Credit Card, Debit Card, Western Union,paypal
Products Description:Aqua solid kurta with placement embroidery on front panel along with contrast potli buttons, side slit, solid palazzo with contrast embroidery at hemline, all round elastic, side pockets, aqua & red chiffon ombre dupatta.
Shop Now! - https://www.jaipurkurti.com/jaipur-kurti-aqua-embroidered-straight-kurta...